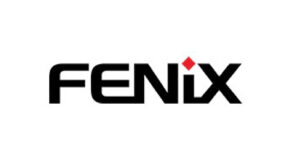 Fenix: Elevating Dry Herb Vaping with Excellence
Introducing Fenix, a visionary company at the forefront of dry herb vaporization. With a remarkable lineup that includes the Pro, the Mini Plus, and the Neo, Fenix has carved a niche for itself in the world of herbal enthusiasts.
The Fenix Pro stands as a pinnacle of innovation, delivering unparalleled performance with advanced features and precise temperature control. Embodying portability and power, this vaporizer is designed to impress even the most discerning connoisseurs.
For those seeking a compact and versatile option, Fenix presents the Mini Plus. Don't be fooled by its size; this little powerhouse packs a punch, offering a seamless vaping experience on-the-go.
Last but not least, the Neo captures Fenix's dedication to simplicity and elegance. Crafted with a minimalist design and user-friendly interface, the Neo delivers delightful draws that make herbal enjoyment effortless.
Each Fenix product is a testament to their commitment to quality and user satisfaction. Whether you're a seasoned vaper or a beginner, Fenix's dry herb vapes cater to all preferences, ensuring an elevated and enjoyable journey into the world of herbal vaporization.
Join the ranks of satisfied users and explore the excellence of Fenix's dry herb vapes. Embrace the future of vaping with Fenix – a name synonymous with quality, performance, and an exceptional vaping experience.