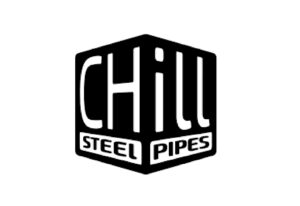 Chill Steel Pipes is a premium brand that specializes in designing and manufacturing high-quality pipes for smoking and vaping herbs. Their products are created with the intention of providing the ultimate smoking experience for connoisseurs, combining functionality, durability, and style.
Chill Steel Pipes are made from premium-grade stainless steel, ensuring that each product is long-lasting and easy to maintain. The brand's pipes feature innovative designs, such as removable bowls and screens, which make cleaning and maintenance hassle-free.
Chill Steel Pipes' focus on aesthetics is evident in their designs, which are modern and sleek, featuring clean lines and polished finishes. The brand's commitment to quality is also evident in their attention to detail, with each pipe featuring precise engineering and construction.
The brand's commitment to customer satisfaction is evident in their lifetime warranty program, which covers all defects and malfunctions, giving their customers peace of mind and confidence in their purchase.
Chill Steel Pipes is a brand that values innovation, aesthetics, and quality. Their products are perfect for anyone who values a premium smoking experience and appreciates the beauty and functionality of high-quality smoking pipes. With a range of designs and styles to choose from, there's a Chill Steel Pipe for every need and preference.