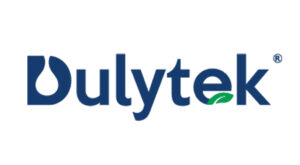 Dulytek Rosin Presses: Unleash the Power of Solventless Extraction
Dulytek Rosin Presses stand as a symbol of innovation and excellence in the world of solventless extraction. For enthusiasts seeking the purest and most potent concentrates, Dulytek offers cutting-edge rosin press machines that redefine the art of extraction.
With a keen focus on quality craftsmanship and advanced technology, Dulytek's rosin presses are engineered to deliver exceptional results. From the hobbyist to the professional, their range of presses caters to all levels of experience and demands.
Each press boasts precision temperature control, ensuring optimal heat and pressure settings for every type of material. This level of control empowers users to maximize yields and preserve the full spectrum of terpenes, flavors, and cannabinoids present in the starting material.
Dulytek's commitment to customer satisfaction extends beyond performance. Their rosin presses are designed with durability and safety in mind, incorporating high-quality materials and safety features to ensure a seamless and secure extraction process.
As a proponent of eco-consciousness, Dulytek also prioritizes sustainability. Their presses are engineered with energy efficiency in mind, reducing environmental impact without compromising on results.
Whether you're a seasoned rosin enthusiast or just beginning to explore the wonders of solventless extraction, Dulytek Rosin Presses are the ultimate tool to unlock the true potential of your botanicals. Join the ranks of satisfied users and experience the unmatched power of solventless extraction with Dulytek Rosin Presses – the epitome of quality, reliability, and innovation.